Chocolate Chia Pudding is the healthy way to indulge your sweet tooth! This low carb pudding gives you that great chocolate taste without the extra sugar.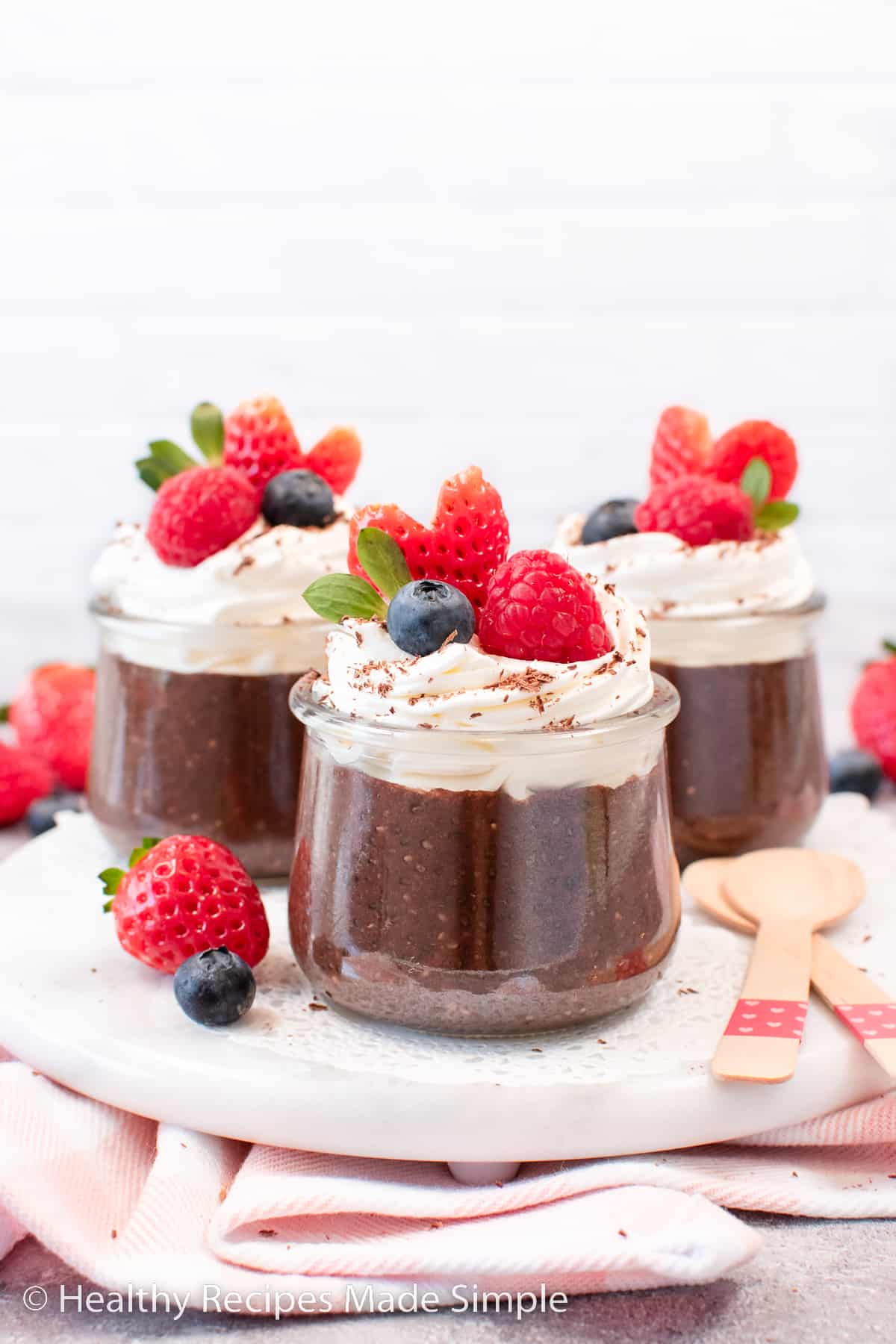 [feast_advanced_jump_to]
Let's be honest, when you start pursuing a healthy lifestyle there are some things that you start to miss. While you won't miss the extra weight, inflammation, or high blood pressure, sometimes you miss the sweets.
I must admit, my sweet tooth still craves sweet snacks from time to time even though I'm eating healthier. Finding healthy sweets like low carb protein jello, strawberry yogurt bites, and chia pudding is important to staying on track.
Have you tried chia pudding yet? This healthy pudding has been around for a while and is quite popular. Chia seeds and a sweetener can be added to a liquid to make a pudding substitute that tastes great.
Why This is Great
The best thing about chocolate chia pudding is how easy it is to make. Whisk or blend all the ingredients together, then refrigerate the mixture until it thickens.
I love that chia pudding is not super sweet. It has just enough sweetness to trick my sweet tooth into thinking I'm having an indulgent dessert. Adding fresh fruit and whipped cream also makes this chocolate pudding little bit sweeter.
Easy to make with four simple ingredients.
Dairy and gluten free.
Low in calories making it perfect for a healthy snack or breakfast.
Chia seeds add healthy omega fats, fiber, and antioxidants.
Smooth and creamy with a tapioca pudding texture.
...