This refreshing lemon yogurt Jello is the perfect treat for those keeping an eye on their sugar intake. Say goodbye to unnecessary calories and hello to a delicious low sugar treat. Our low-carb Jello dessert is here to satisfy your sweet cravings in the best way possible.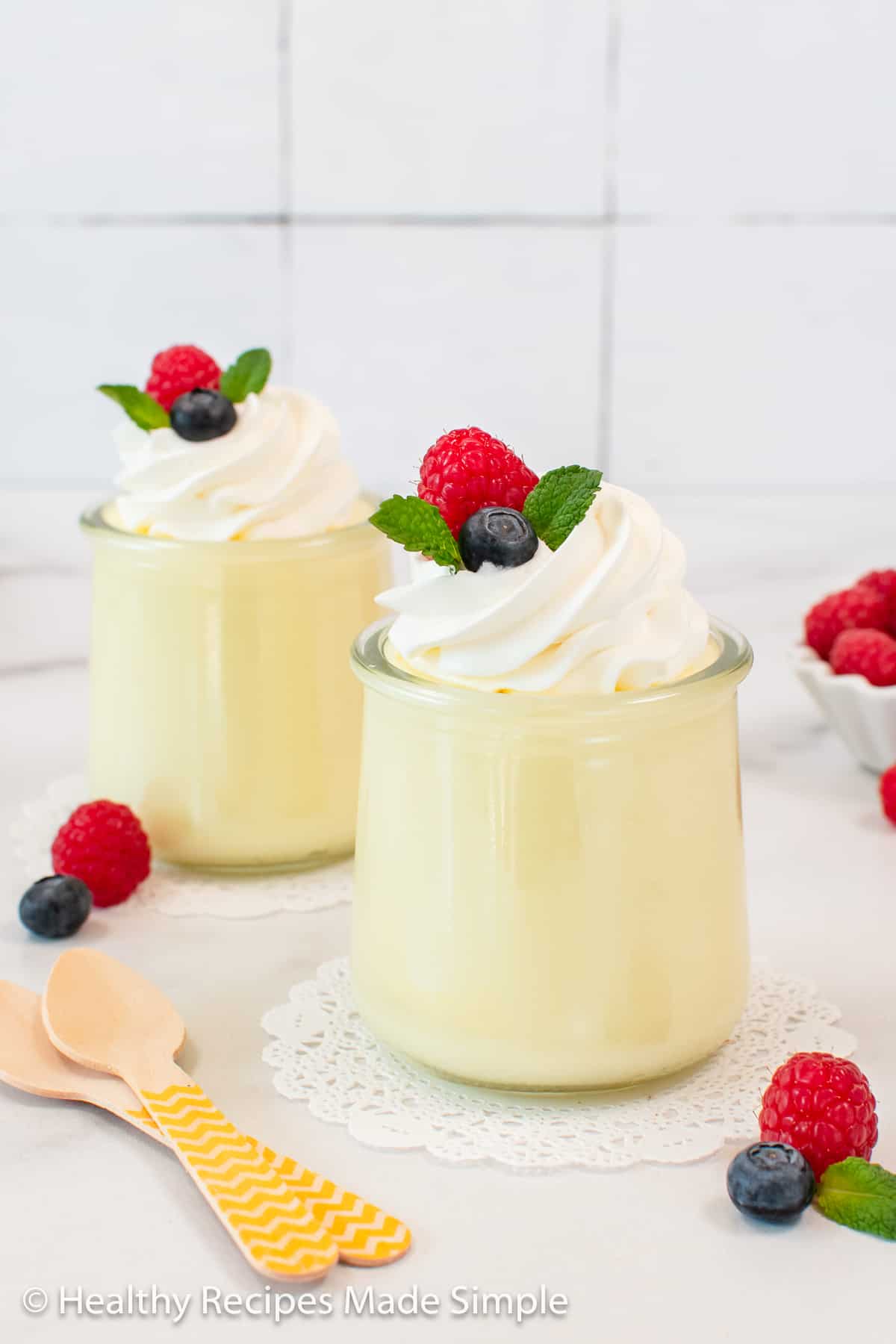 [feast_advanced_jump_to]
One of the hardest parts of eating healthy or low carb is limiting the sweet treats. To make it easier, we found a few ways to still enjoy healthy "sweet" treats with way less sugar.
A few of our favorite low carb desserts is this creamsicle protein jello and these strawberry yogurt bites. Keeping little cups of goodness in our fridge at all times has gotten us through some tough times when the sweet tooth is stronger than our motivation.
We became hooked on lemon desserts after making this low carb copycat Chick-fil-a frosted lemonade. So, of course we had to make some sugar free lemon Jello cups for dessert this summer.
Why Mix Greek Yogurt and Jello
This easy recipe only uses two simple ingredients and is perfect if you are following a sugar-free or low-carb diet.
If you have never added Greek yogurt to a Jello dessert, then you are missing out. This creamy Jello is a popular combo for many reasons.
Creamy Texture - Greek yogurt gives these Jello cups a rich and creamy texture, without using heavy whipping cream or any other high fat ingredient.
Variety of Flavors - You can buy sugar free Jello in so many different flavors, so you can make a different one every time.
Light and Refreshing - Yogurt Jello is a light dessert, which is great during hot weather or after a heavy meal. The cool gelatin combined with the creamy yogurt makes a "sweet" treat.
Healthy Benefits - Yogurt is a good source of protein and calcium. Plus, it has probiotics, which are beneficial for gut health. By combining yogurt with sugar-free Jello, you can enjoy a dessert that is lower in sugar and calories compared to traditional Jello desserts.
...